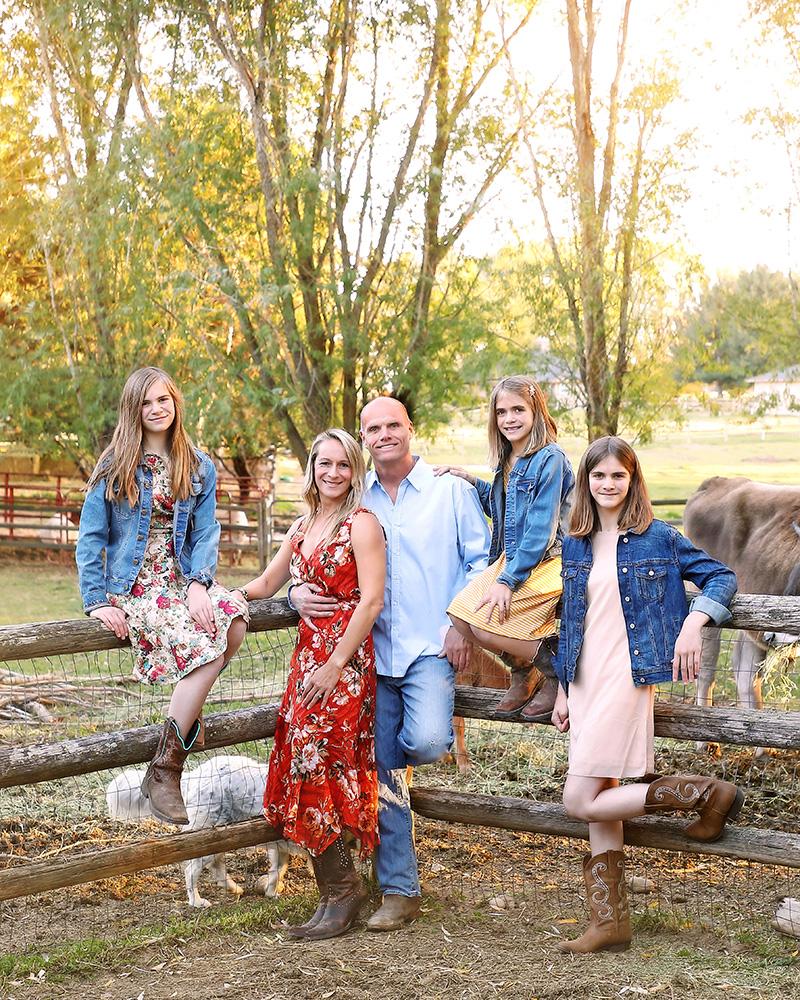 Welcome!
We're the Allen family and we Moved from the beach in Aptos, California to a Farm in Eagle Idaho. Yep, that's how we came up with our name "Sea to Farm". We bought a small hobby farm and decided to do something we never did before and raise livestock. Our girls participate in 4H and with that we have rotating animals on and off the farm. Thank goodness for YouTube, the majority of our farming skills came from watching informational videos on running a farm, but it's become a fun hobby for the whole family.
We fell in love with Idaho and all the beauty  this state has to offer. Eagle, like other cities here in the Treasure Valley,  has a small town feel with big city benefits. Whether it's attending the local Farmers Markets or going out to downtown Boise for the night life, there's a little of everything for everyone.
Hank and I teamed up in Real Estate together because we found something we both love, People and Property. In addition to Real Estate,  Hank has 30 years experience as a General Contractor running his own Construction Business and I have a background in Marketing and Human Resources. Our commitment is to our clients, we take pride in genuinely helping them achieve their goals and we enjoy the journey along side of them.
Visit Our Farm!
If you visit us, you will meet our Dairy Cow, Mrs. Heidi-Ho and our Goats, Oatmeal and Raisin who roam the pasture. We also have a flock of chickens and our Duck Quacka-Jackie.
We love the life we've created for our family!