Welcome to Idaho!
We moved here from California and fell in love with Idaho so much that we started selling it. The true fruit from our company is the relationships we have with our clients.
We take pride in our customer service and go the extra mile for our clients.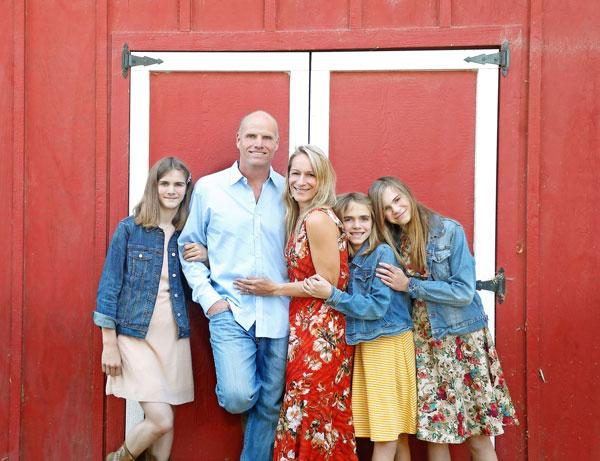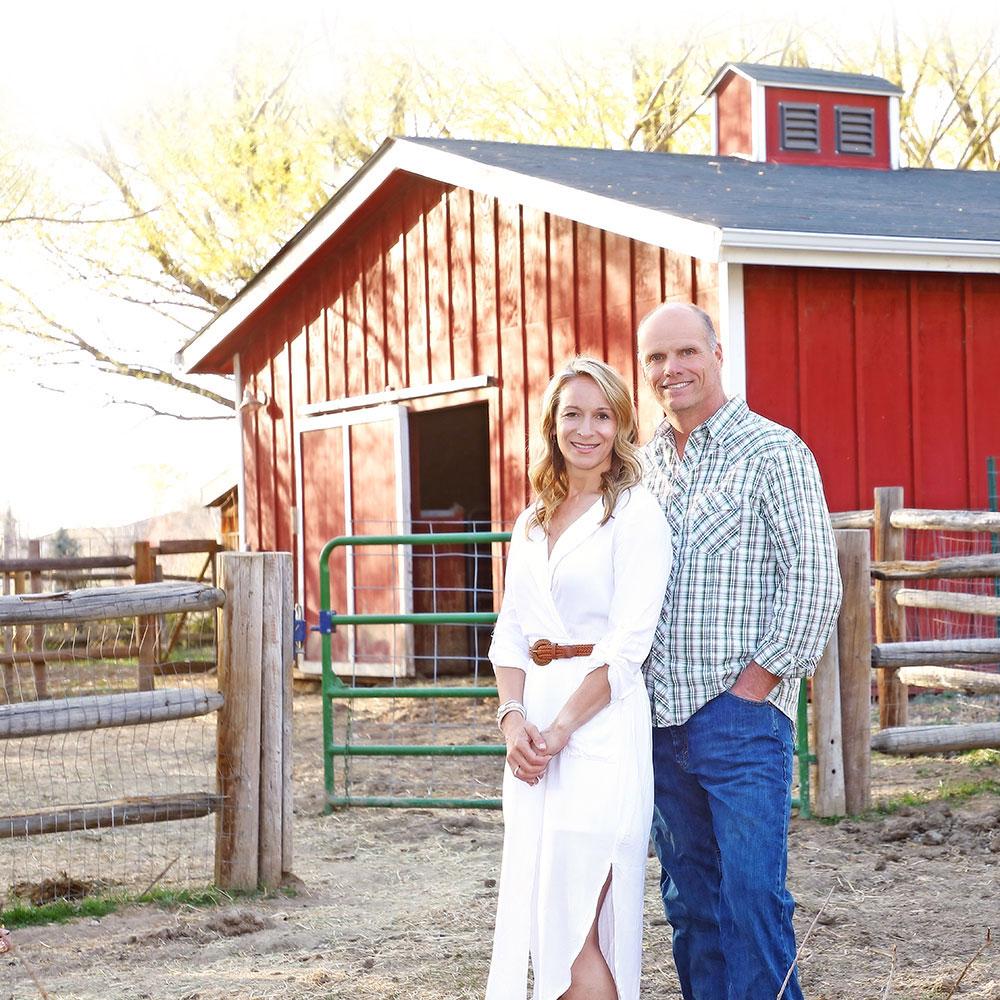 Real Estate Professionals in Eagle, Idaho
Our primary goal is to be strategic in this competitive market with a number of skills to help you from the beginning until the end of your journey. We are here to help and navigate the water along the way.
6 reviews on
Sandy Borba
October 16, 2020.
recommends
5 star agent! This was the hardest market to get into a home, if it wasn't for Donalyn...she responded to me immediately when a home came up... had a showing for me within minutes. But beside that, she is an experienced realtor but a kind human being also. Love her and would refer her to all.
Deborah Bates Aiassa
April 11, 2020.
recommends
She is Fantastic, she reads people well when they tell her what they are looking for. She has great connections with Brokers and Lenders. I highly recommend Donalyn!!!
Jay Richardson
August 6, 2019.
recommends
5 out 5 Stars! She was tenacious when the situation required her to be and patient with us. Professional, polite and very pleasant to do business with. I recommend Donalyn as a real estate agent and we will contact her again as needed. Thanks Donalyn!...words can not express our satisfaction as clients. We feel blessed to have crossed paths.
Kristi Adkinson Lauck
May 3, 2019.
recommends
I have never seen a more hardworking real estate agent! She definitely went above and beyond to ensure our home was beautifully marketed and displayed. AND IT WORKED! We got 4 offers the first 2 days and are under contract!!! Give this lady a shot...you won't regret it!!!
Teri Campbell
November 9, 2018.
recommends
Donalyn has great knowledge of the process of moving from California to Idaho. Combine that with the backing of a great office at Atova, where knowledge and professionalism are a top priority. You can't lose!
Lee Hubbard Adkinson
September 25, 2018.
recommends
I see Donalyn as a very Honest, Hardworking Agent that will get the job done for her client with an eye for style & design!
21 reviews on
Coming from out of state we knew we wanted a home on acreage, but we didn't know where to start. Hank and Donalyn were amazing resources and exactly what we needed. They are a great team, as both of them bring their own set of expertise to the buying process. They guided us on locations, renovation ideas, land usage, etc. They are a 10 out of 10...we highly recommend.
Nehemiah Negron
June 23, 2022.
Donalyn was a pleasure to work with. She always answered the phone. Very attentive. She has a lot of experience. Thank you Donalyn.
Jeff Sauter
June 3, 2022.
OK, it's a hot market in Idaho. But that doesn't mean selling your house is going to be same day cash, no appraisal, no inspection, no problem. Those days went out with the low interest rates. But it can still go smoothly. We met with Donalyn and Hank at the end of December, but decided not to list until spring thinking the house would show better with green grass, flowers, and sunshine. It worked out, but tension definitely built while mortgage rates went from 2 to 5% in just a few months. Since we were out of the country for three weeks when the house did go on sale, we have to give Donalyn and Hank a lot of credit for making the sale possible. They started by creating a great electronic brochure, staged the open house (including furniture and personal presence), detailed the various offers, and communicated at all hours over 6,000 miles and 7 time zones to close the deal within the first week. There were several offers above list price, but the offers were structured quite differently so the detailed summaries really made the comparison easier. Maybe the pre-sale advice and some post-offer effort should be expected, but they really distinguished themselves as well. Donalyn was communicating via WhatsApp at all hours, Hank actually came over and personally mowed our lawn halfway through our trip, and they arranged all of the subs necessary to address some post-inspection tasks we agreed to. Perhaps most importantly, they kept buyer and seller talking constructively throughout the process. In the end, we're feeling fortunate with our timing and with our choice of Sea to Farm. They're great people and worked their tails off during a very active market, making sure our sale didn't get lost in the mix, and we always felt supported.
These folks are like family. We trust them with all that entails buying a home. They share our vision of community and we appreciate them. You can't go wrong with these two - they make you seem like you're they're only client.
Ashley Bostic
March 19, 2022.
I truly believe we got our house because of Donalyn! It's such a tough market and she fought for us!! Thank you so much Donalyn and hank!!! We will definitely recommend them to anyone!!
Jocelyn Newell
December 22, 2021.
We found our dream home! Can't thank them enough for the patience and dedication to helping us find the one! Highly recommend if you want a team that is knowledgeable about real estate negotiations and care for their clients like they are family.
Mike Dunn
December 8, 2021.
Donalyn and Hank are a pleasure to work with. This is our fourth home, and they are unequivocally, the best real-estate agents we have ever met. They are low pressure, but high energy. And maybe most importantly, they listen. Without hesitation, we recommend this team. Thank you Donalyn and Hank for everything you did for us.
Sara Carlson
December 1, 2021.
We worked with Donalyn and Hank starting back in July and finally were able to close on a property that met all of our needs in November. They were always responsive, and were of tremendous help in guiding us thru a situation where the home did not pass the inspection. They were always empathetic to our needs, and went above and beyond in supporting our house tours remotely and in person. Above all it was a fun journey!
Joseph Moless
November 8, 2021.
We are pleased to recommended Donalyn Allen without reserve. With the addition of Hank as an associate, the team offers everything we wanted or needed in making our move. And it wasn't easy: elderly, in the middle of a pandemic, and new to Idaho we were at a loss. As a retired lawyer I understood the selection of a competent broker was extremely important and not all that easy. Our standards were high. A relative recommended Donalyn. We found that the Allens knew well the Treasurer Valley, its neighborhoods and amenities; and to be entirely honest. One or the other of us at various times literally spent days searching, discovering and deciding with Donalyn. While being free with their time they were evaluating carefully what we were saying; what we wanted and needed not in theory but in fact. Donna was assiduous in defining our goals and in determining what we were subjectively seeking. Hank was great in addressing construction matters. On our visits we found a home of interest but our offer was not accepted. Donalyn did not give up. She found our dream home and Hank addressed our construction questions. All on Zoom no less. Not only did we discover a highly professional concerned agent, we made two new friends. All in all, a huge blessing; and a fine home in a fine neighborhood.
valerie hernholm
November 1, 2021.
Donalyn & Hank have helped us with buying two houses. One for our son & daughter in law & one for us. Our son & daughter in law were first time buyers. Donalyn & Hank helped them with picking out a house in their price range, & helped them all the way to their signing of their mortgage. It's always scary for first time buyers & Donalyn & Hank answered all of their questions. We moved up from California & have been leasing for a year until our new house was built. It was nice to have a Donalyn & Hank do our leg work up here while we were in California. We have signed our paperwork for our mortgage & are moving into our new house today. Donalyn & Hank were their for walk throughs, scheduling inspectors, signing paperwork, & working with Toll Brothers. They also, gave us numbers for, cleaning, moving, & landscaping. Donalyn & Hank are true professionals, made our move easy & stress free! I would definitely use them for our next move. Valerie H.
Considering a Change?
Sea to Farm encapsulates all aspects of Real Estate, from finding the land to building, selling, or buying. Our team has 30 years of building experience, marketing and advertising, and personal, genuine care for our clients.